The challenge is not the project itself but whether it will be of benefit to you in a long term.
We are a young company providing IT advisory services. We are experienced enough to offer you fresh approach supported by our top-class expertise. We will uncover condition of your IT and show you the follow-up journey you can embark on.
IT will be of service to your business
Creative and made to measure solutions
Delivering projects on time
Your people will understand everything
cloud4sure
Use of cloud technologies brings along many benefits and opportunities. And that is exactly the reason why we enjoy them. Of course, we are aware that their usage brings along a number of challenges too. And we are here to help you mastering them, so you may also enjoy the cloud.
We consult decisions regarding whether and what can be the cloud used for in reality.
We analyse and design the use of Office 365 services according to business and operation needs.
We execute Office 365 communication campaigns to ensure efficient implementation and use.
We approach everyone individually and with fresh view of things.

Tomáš Kutěj
PARTNER RESPONSIBLE FOR MANAGEMENT OF THE COMPANY
I have founded the company, I am happy managing it and I am living my working dream here. I am delighted to see the enthusiasm and development of others, how they like doing things differently and proving that it is possible. And I am satisfied when a recognition comes. I like waking up and going to work, because I enjoy what I do.
linkedin

Jan Moleš
PARTNER RESPONSIBLE FOR COMPANY SALES ACTIVITIES
My responsibilities include development of our company, business opportunities, and the partner network. I'm surrounded by a team of people who can do things differently and work hard and at full blast on the projects, as well as on their own personal development. Add the trust given to us by the happy customers to the equation and you can bet that we are riding the right wave.

linkedin


Helena Jetelová
PARTNER AND SENIOR CONSULTANT
This job is a dream come true – it has a meaning, I am doing it with people who inspire me, and moreover, it is in the line of work close to my heart. I am happy to see the energy and drive of my colleagues and all the go-getters at our customers.

linkedin



Petra Dlouhá
ACCOUNTANT
I love the world of numbers together with the interconnection between accounting and reporting. I am surrounded by people who really enjoy their work, therefore, working with them is such a pleasure. Inviting environment and atmosphere, delicious coffee - what else is there to wish for?
linkedin



Šárka Rentsch
OFFICE MANAGER
My job in manica is making sure that me and everyone else are having fun, even when it comes to "mere" administrative work. And how did it all start? I came, I saw and I staid – and I am very happy I did, too.

Ľudovít Kuruc
CONSULTANT
I like helping people making their work more enjoyable. It is fine when something is functional; but it is brilliant when it exceeds expectations. Most of my time at work is spent by automating processes, quite often intranet related.
linkedin



Jindřiška Kyselová
COMMUNICATION & CHANGE CONSULTANT
I came to manica from a large corporation and it was a huge change. I was expecting a slow start, however, I had several meetings the very first day and started working on projects right away. What a ride! What I like about my job is the fact that it varies greatly and that people in manica are a fantastic team one can rely on.
linkedin



Miroslav Novák
CONSULTANT
Great music in my headphones and I get the ball rolling – most of my days are filled with looking into the needs of our customers and designing intranet solutions for them. I like helping our customers with simplification and increasing efficiency of their work. I enjoy making them happy and leaving behind a piece of work beneficial to them.
linkedin


Eva Fořtová
CONSULTANT
I started in the back-office and progressed to take care of my own projects at present. I like it how we all support and help each other to grow. I am the proof of that and I am now fully engaged by the OfficePower communication campaigns. There's nothing better than actually liking going to work. Manica is like a second family to me.


Adéla Hleděncová
CONSULTANT
Even though new technologies bring simplification and increase efficiency, they may seem mysterious to some users. My team and I are helping our customers with finding solutions in the area of intranets and training them in everything they need to know. It's a joy when you really enjoy your work and are surrounded by a team that supports you.


Jiří Sirůček
CONSULTANT
It's nice to work in a dynamic company where one does not have the job only for the money but learns something new each day as well. In my role, I am in charge of analysis and complex designs of portal solutions.
linkedin



Vojtěch Křenek
CONSULTANT
As a biker, I like speed and being a part of a great team. And that is why I enjoy working in manica. manica introduces new solutions to companies, the ways to speed up or streamline outdated processes. And the great team? No need to discuss that part, since my friends, pardon, colleagues, have it well covered.


Radek Vančura
CONSULTANT
I like helping our customers with untangling any issues they have with their processes and apps. My motto is to offer them the best solution of their problem. manica is cool, which is why I am really happy I can leverage my experience both from the corporate as well as "small business" environments here.

linkedin

Daniel Čechvala
CONSULTANT
Good numbers should also be presented in a good looking way. And that is why I am here, to create data models and to visualize data for the client to understand it. Searching for solutions and working with talented people, this is what pushes us all to the next level.

linkedin



Tomáš Koplík
CONSULTANT
Before a start working for manica I used to do white water slalom. And you guess right. Paddlers are a good crowd of people, supporting each other and having fun. I found something similar in manica. Diverse and interesting work, that I like. But much more I find a bunch of people, whose open, can collaborate and be supportive even when things not going well as supposed to.

linkedin


Jakub Zeman
CONSULTANT
In manica I am managing graphic design and customer service. "You don't have to know everything". That's the motto I am approaching each of my customers with. In the same time, you can always learn something more and thanks to manica I have the opportunity to be around top-notch professionals in the field who gave me everything I need for my career and personal growth.

Jan Duchač
CONSULTANT
I create solution prototypes for our customers. I like team work that brings really relevant outcomes. But best of all are the situations when it is all done, and you can see on the customer's face that it was meaningful.

linkedin


Jan Flek
CLOUD ARCHITECT
I am using a good, old-fashioned common sense, both in life as well as in "business". To this, I add my experience from international corporations. I know how to combine these two worlds. And I also sort of know my way around the cloud too. It is nice, but the people are the best. You have probably already read in other profiles that manica is cool. It is infectious, you will see. Let's see where and why we should direct our efforts and find the reason for spending our energy. And the rest? We'll make it together!

linkedin

We are ISO 27001 Information security certified. With us, your information is in absolute safety. Do you want to know more? Read the document ISMS Policy.
We like to move, have fun, and just to play in general. We like to create and also to cultivate creativity in others, even in the most little ones. That is why we decided to leave yet another, this time outside employment footprint.
Manica in Latin is a name for a species of ants. And they are as active and full of energy as the children.
Therefore, in cooperation with the Veronika Kašáková Foundation, we are building children playgrounds – antheaps in children's homes.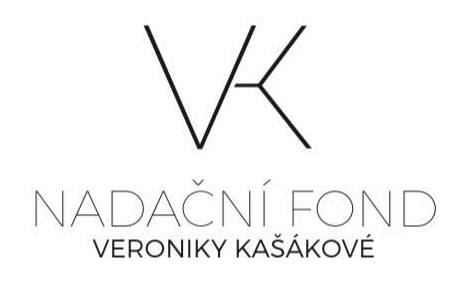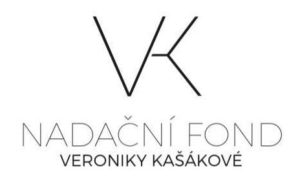 WE LIKE HELPING WITH BUILDING MORE AND MORE ANTHEAPS (FOR LITTLE ANTS)